TGIF  and today is the first week of  my TGIF Special!
Every week I'll be featuring one post of my friends' signature recipes , so stay tuned  maybe next week it will be your turn !
I Love this recipe, it's simple, it's fast to cook and tastes EVEN BETTER than at the local restaurant!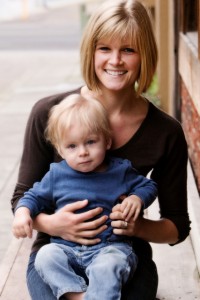 Meet the owner of the blog Itsy Bitsy Foodies Kelsey  Hilts:
Kelsey Hilts has always been interested in cooking, traveling, exploring new places, learning languages and learning about other cultures. In 2005 she graduated from Pomona College with a degree in Romance Literatures and Languages (French and Spanish). During college, she studied in France and Spain where she had the opportunity to travel throughout Europe and taste regional cuisines.
Meet Kelsey's Teriyaki Chicken in My interpretation:
The recipe could be found here.
The only two things are that I added are: the onion to the chicken just 5 minutes before the turning the gas off and I also added steamed broccoli, which is just a must for me, when dining with teriyaki chicken:-)
And another thing, I was using ginger once and the ginger powder another time: I liked the recipe more with ginger powder, but that's up to each and everyone's taste!
Enjoy!
And thank you Kelsey for an AMAZING recipe!
Related posts: